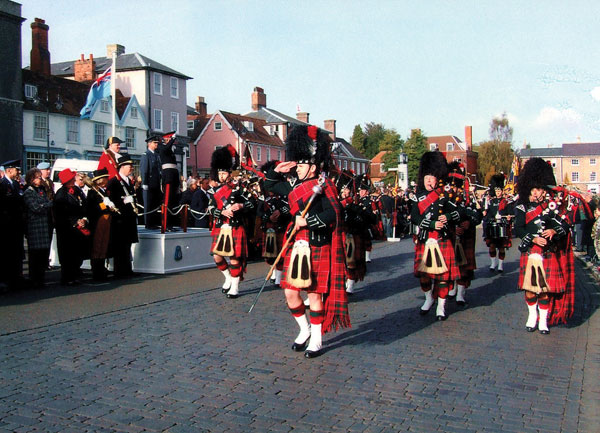 Formed in 1979, Suffolk's own Pipes and Drums performs throughout East Anglia including Ipswich, Cambridge, Newmarket, Sudbury and Stowmarket. If you are interested in Pipe Bands or piping and drumming, why not come along to one of our practices at Sexton's Manor School, Greene Lane, Bury St Edmunds on Sunday mornings 9-12. (Sunday mornings? Yes! What else are you going to do on a Sunday morning?). Advisable to ring beforehand.
We want you!!!
If you are interested in joining the band (free tuition and uniform), please telephone Stephen Jones on (01284) 728790 or email the band. Being Scottish or Irish is not a requirement of membership! If you like Celtic culture or bagpipe and snare drumming in a good humoured environment – why haven't you joined already? We have over 30 members who live all over East Anglia but there is no limit to the numbers we can have. We are particularly interested in recruiting drummers at the moment so if you fancy trying your hand at pipe band drumming then get in contact. During 2007 we started competing again and the same year we participated in the international Basel Tattoo in Switzerland.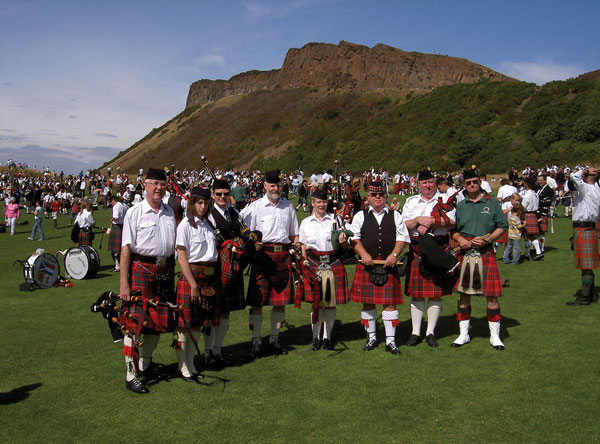 You want us!!!
If you would like to hire the band for an engagement, email here or telephone Stephen Jones on (01284) 728790. We can perform at any of your events – carnivals, birthday parties, late night shopping, product launches, parades, bonfire nights, concerts.